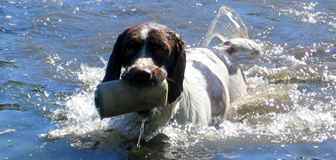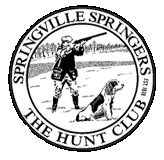 Training Your Springer Spaniel
Over the past fifty years, we have trained hundreds of spaniels and retrievers for clients (upland and waterwork). However due to travel, waterfowl, big game hunting throughout North America and in particular watching our grandchildren play sports/grow up we no longer train clients' spaniels.

Correct introduction to live birds, shotgun noise, retrieving game and particularly obedience is necessary if you want your spaniel to fulfill its promise and become a better canine citizen whether it be in the field or around your home.

Over the past twenty years we have and continue to recommended many top trainers throughout North America, including Clay Earl, ON; Dan Lussen, NY; Gary Wilson, NY and Jason Givens, WI. However if you live in Eastern Canada or northeast USA you simply cannot find better springer spaniel trainers than Shane and Mario.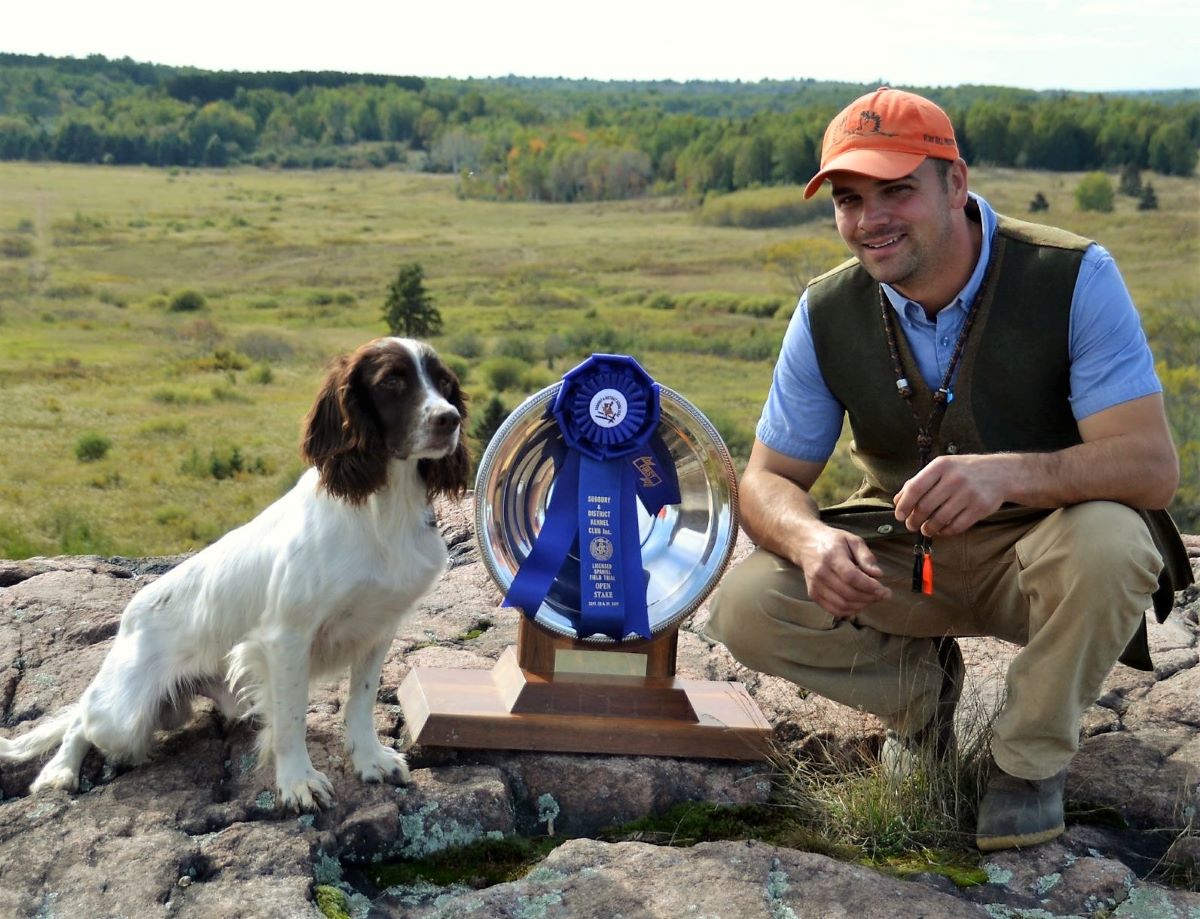 Email
:
spaniels@nexicom.net
Text: Bonnie at 705 872 6303 or Frank 705 760 6424
P.O. Box 221, 495 County road 21, Millbrook, Ontario, Canada L0A 1G0

Whether you use one of our spaniels for hunting, obedience, agility or frisbee competition, they will always be house pets. We believe that all pups need obedience training to make them better companion dogs. We highly recommend that you and your pup attend obedience classes/school.

OBEDIENCE TRAINING FOR
YOUR SPRINGER SPANIEL
Shane Cresswell, Ontario
Phone or text 705 662 1691
Mario Gagnon, Quebec
Phone or text 418 580 3622