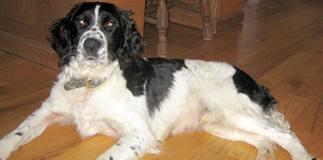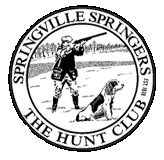 CFC CAFC Starbury Superspeed

"Nitro" is a calm and relaxed housepet. In addition to field trial competition, Frank uses him occasionally for grouse, woodcock, pheasant hunting, as well as waterfowl pickup.

He has the attributes that we require in a perfect stud and with his fine bloodlines we know he will continue as great replacements for CFC Sweeper and Bowfire.

When you have the opportunity to visit our home you will be able to say hello to Nitro.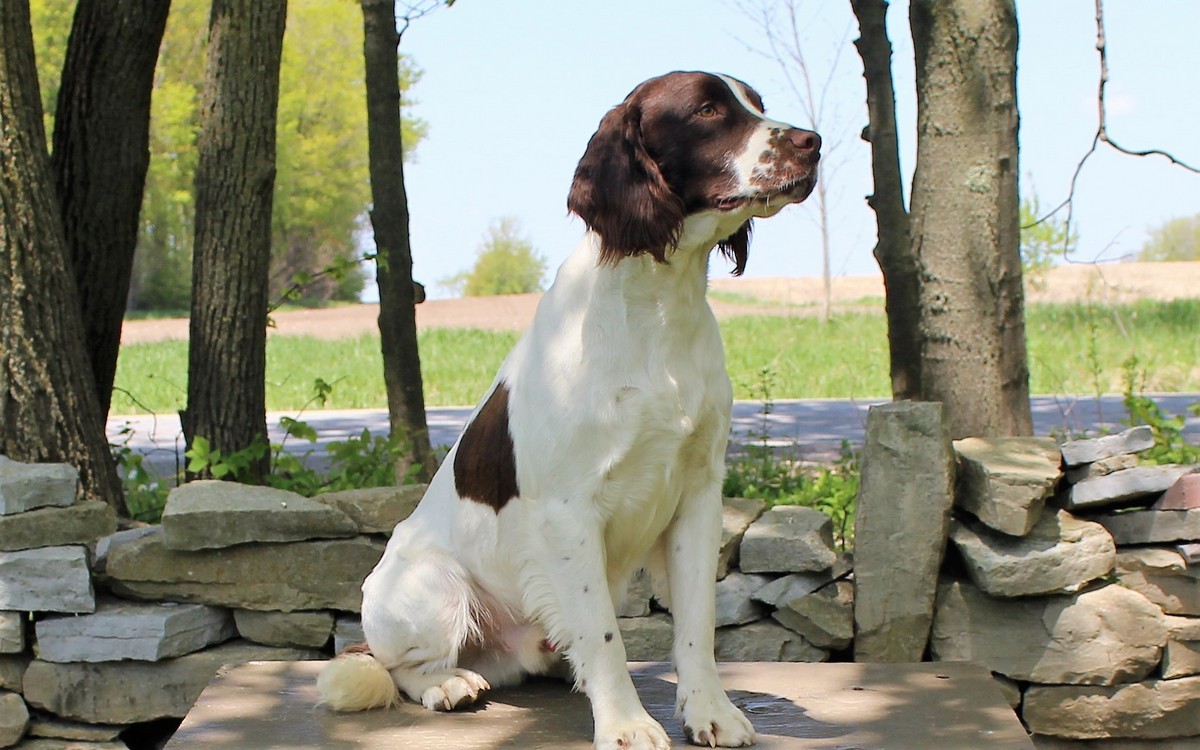 CFC Springville Imperial Sweeper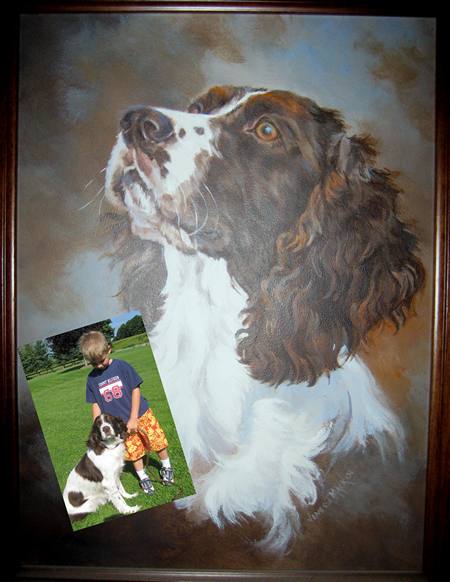 #1 Dog Canada 2001
#1 Dog Ontario 2002
#1 Pet at the O'Grady home
Sweeper produced numerous field trial champions including Mario Gagnon's 2008 & 2009 hi-point Canadian dog CFC Courbois Imperial Molly. After Sweeper retired he spent much of his time in front of the fireplace playing with our grandchildren, Zaine and Hunter.

Although he was an amazing dog afield, we will always remember him as a perfect gentleman and as the best housepet we could have. Sweeper passed away 2009.


Email: spaniels@nexicom.net Text Bonnie at 705 872 6303 or Frank 705 760 6424
P.O. Box 221,
495 County Rd 21, Millbrook, Ontario, Canada L0A 1G0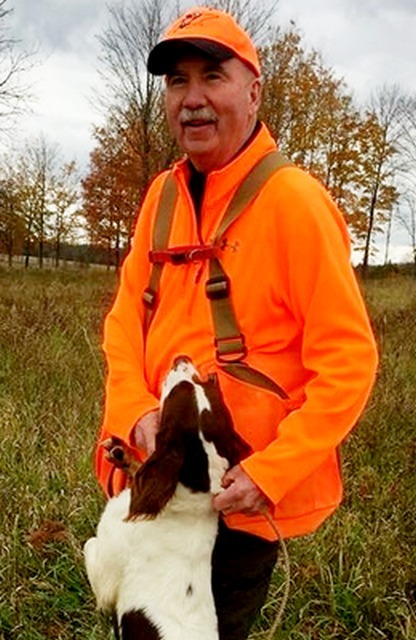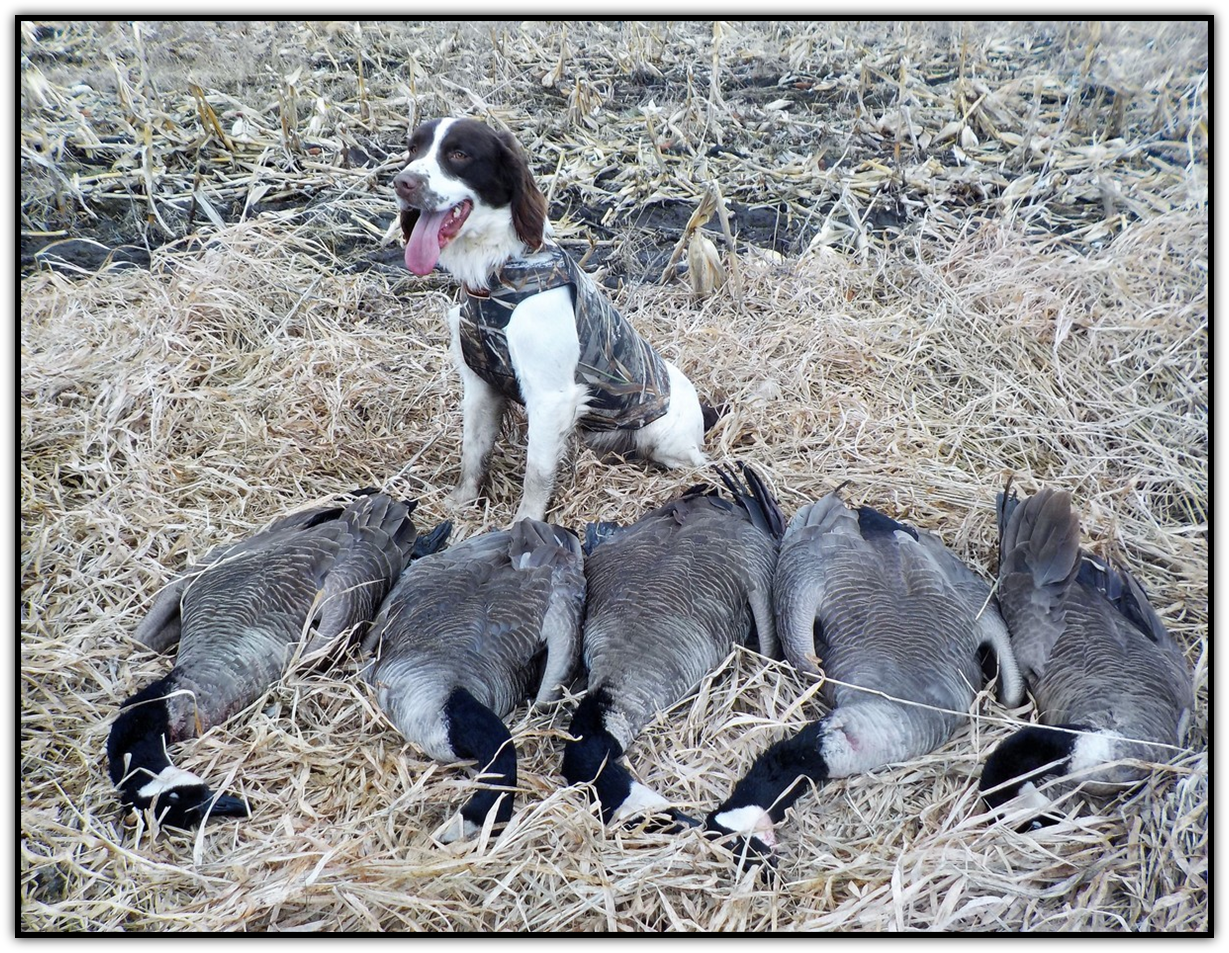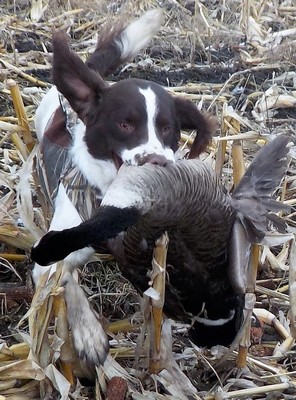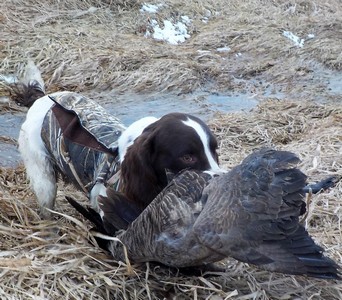 Nitro at one year of age late season hunt
CFC CAFC Starbury Superspeed "Nitro"
• Hips CERTIFIED OFA EXCELLENT
• Eyes RD CLEAR
• Sire: FC & CFC Belwind Willie
• Dam: Windrift Honeybee
• Stud Fee $2,500 Cdn to approved bitches
• Hi Point limit, #2 hi point pup Canada
• CM 2020 Canadian National Amateur Championship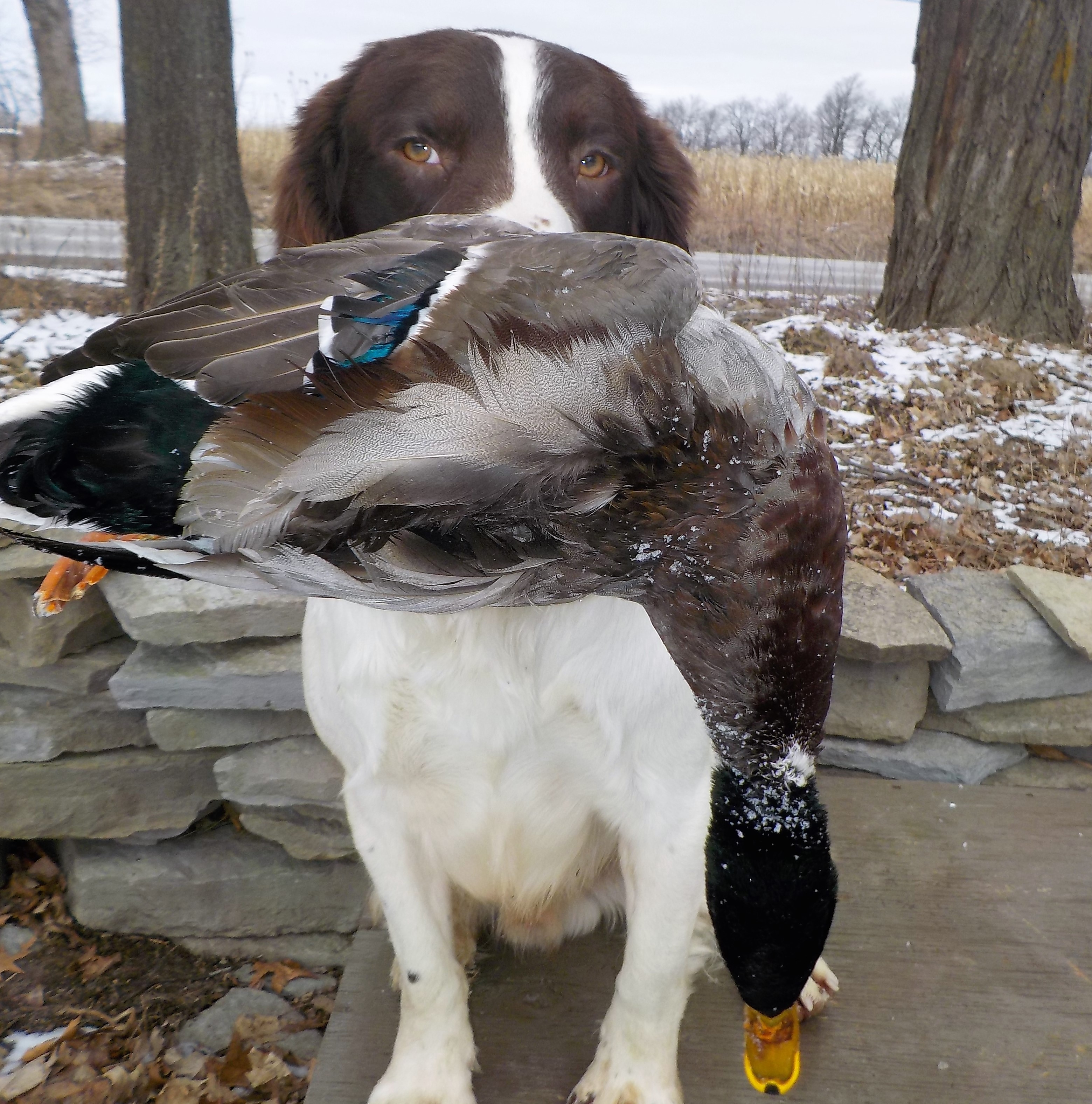 1970 & 1971 NFC FC Saighton Sizzler ........... Hall of Fame
1971 NAFC AFC FC Saighton Signal
1974 & 1976 NFC AFC Saighton Slicker ......... HOF
1992/94 CNFC CFC AFC FC Pel Tan Roly ..... HOF
1994 NFC FC AFC Greenbriar Raider
1999 CNFC CFC FC Brandy's Big Ben
2000 CNFC FC Dansmirth's Parker ................. HOF
2006 NFC FC AFC CFC Mountain Evens Raeve
2007 NFC FC AFC CFC Crosswinds Warpath ... HOF
2008 NFC AFC FC BJ's Dan of Danville
2013 NFC FC CFC CAFC Salmy's Master Piece
2015 CNFC CFC FC AFC Blackriver's Tanner
2016 CNFC CFC Dawsonlee Faithful (Sam)
2018 CNFC AFC CFC FC Southhaven's Pathfinder (Trace)
2018 NFC NAFC CNFC CNAFC FC AFC CFC CAFC Blackriver's Tanner


Our Tradition Continues

Since 1970 to enhance our bloodlines, we have sent many of our spaniels to be bred to the
greatest springer spaniel studs North America has to offer, including the following: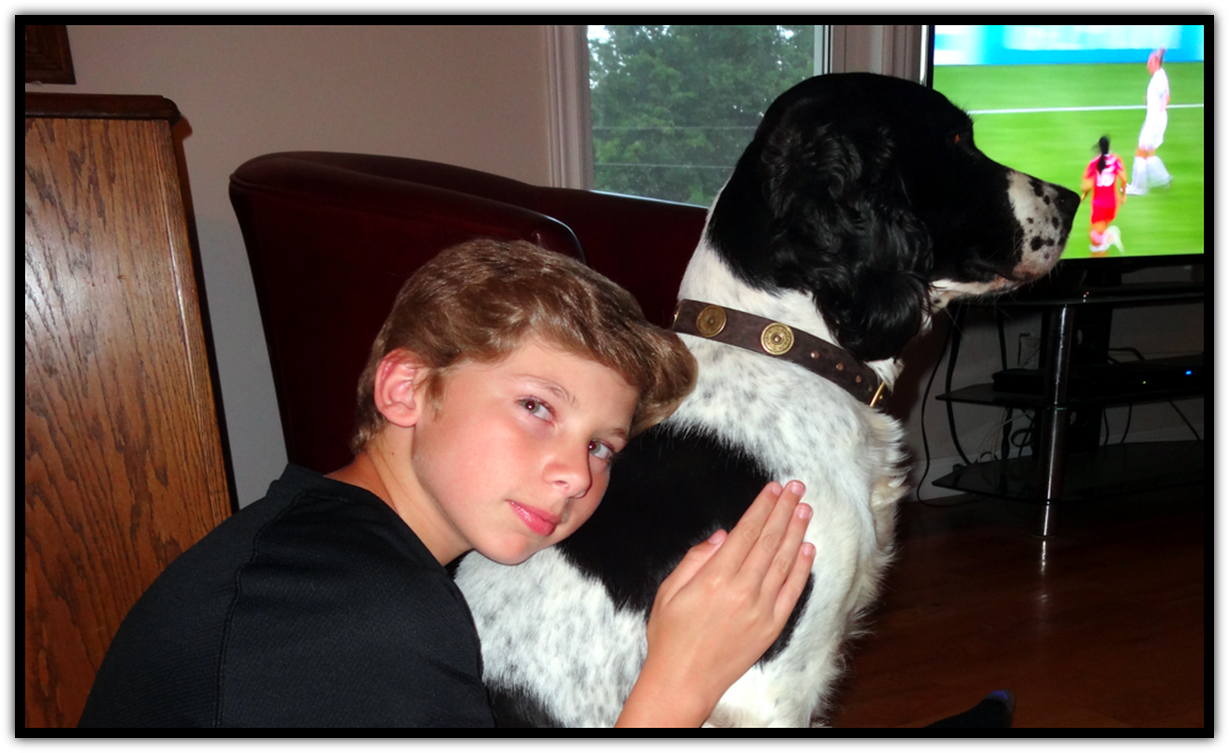 Bowfire, like Sweeper, was our grandson Hunter's best pal. Bowfire was a fine hunting & trial dog but will always be remembered as a great family pet who loved to greet all visitors.


Hunter and Bowfire, best pals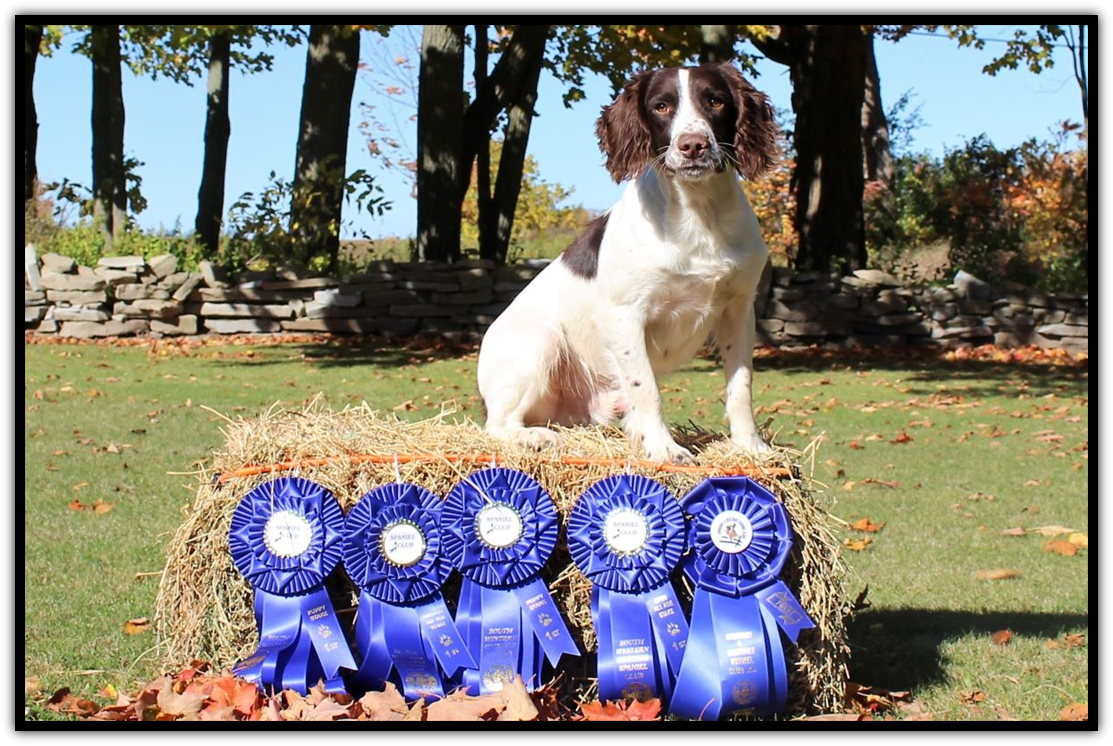 • Hips OFA GOOD
• Eyes RD CLEAR
• Sire: CFC AFC Bushbuster's Colt 45
• Dam: Norstran's Stars & Stripes
• Stud Fee $2000 Cdn to approved bitches
• 2020 Actual Hi-Point Canadian Pup

Bushbuster's Big Rock "Brock"