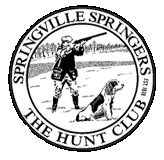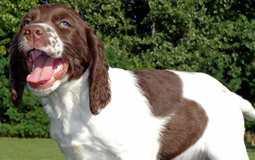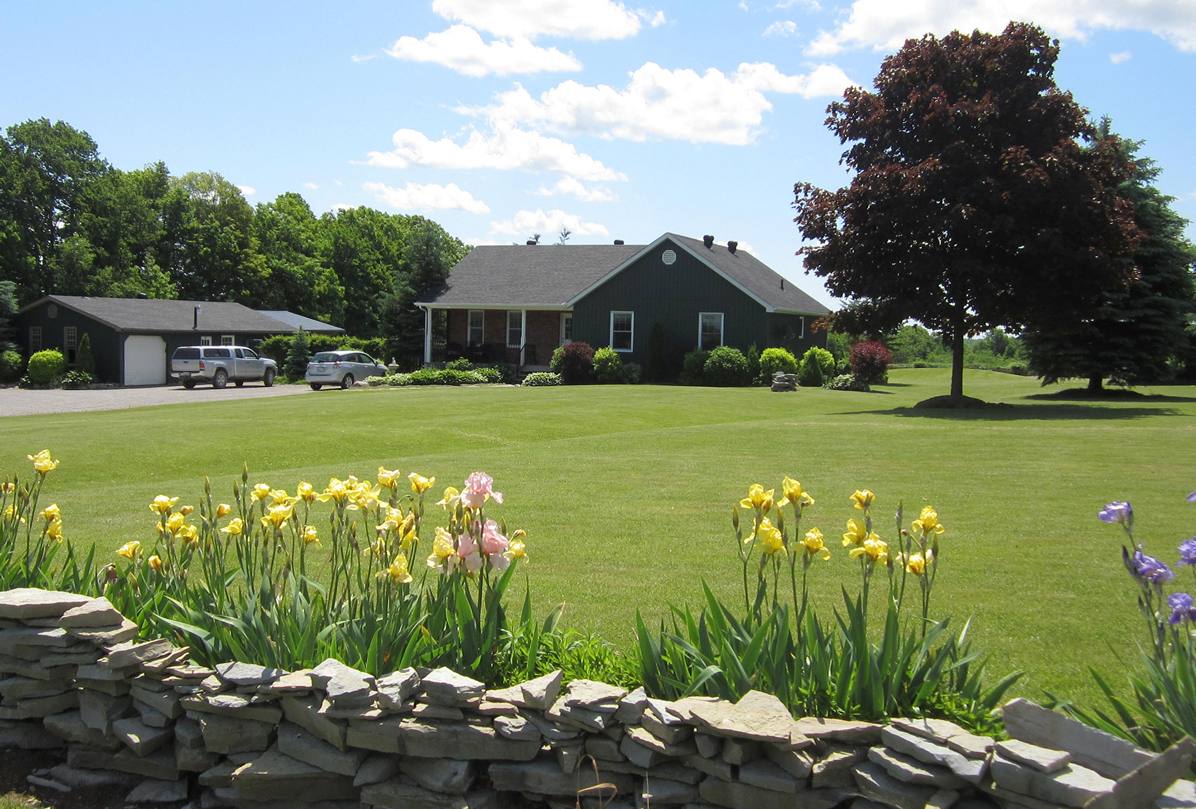 We purchased our first English Springer Spaniel in 1970 as a hunting companion and house pet for our young family. "Katy" became hi-point Canadian pup and placed 3rd at the Canadian National Field Trial Championships in 1972. We were hooked!!

We are proud of our Record and the special spaniels that helped Springville become the top Canadian Kennel for field bred springers. Over 70% of our clients are repeat customers, many who continue to purchase multiple spaniels over several decades.

Our spaniels are companion dogs for hiking, canoeing, hunting, obedience and agility .... we do insist that all are housepets.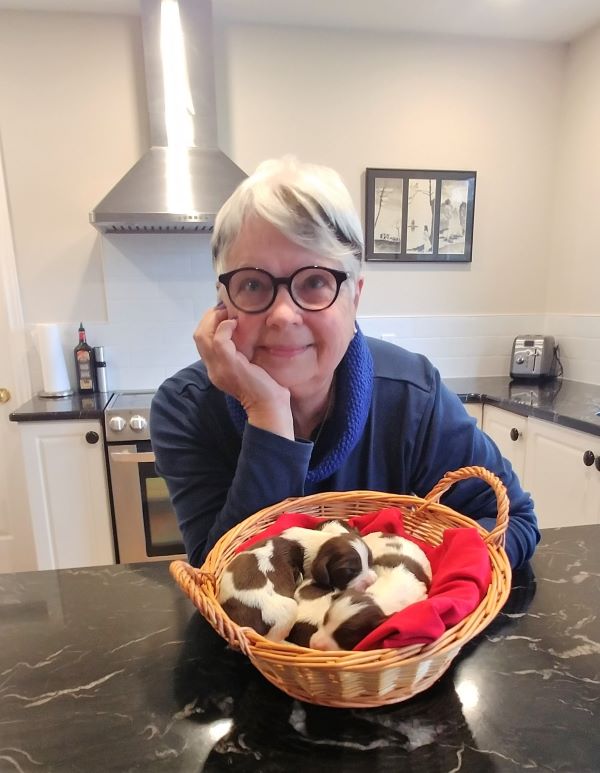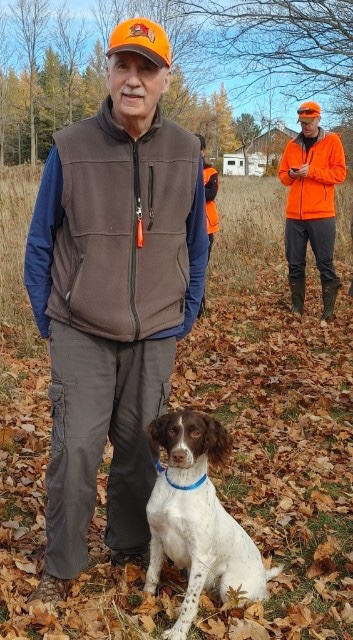 • 9 National Wins and Placements Canada

• 10 Hi-Point Open All Age Canada and USA

• 14 Hi-Point Pups Canada & 2 Hi-Point North American Pups

• Exclusive supplier of working springer spaniels for Toronto Police Services.

• NITRO ... 2022 Hi-Point Amateur Open Dog Canada



1974 & 1976 CNFC,CFC,AFC
TARA VI

In 2005 our double national champion, TARA, was inducted into the Bird Dog Hall of Fame in Grand Junction, Tennessee, USA.

Tara was our first great English Springer Spaniel ( Record Page )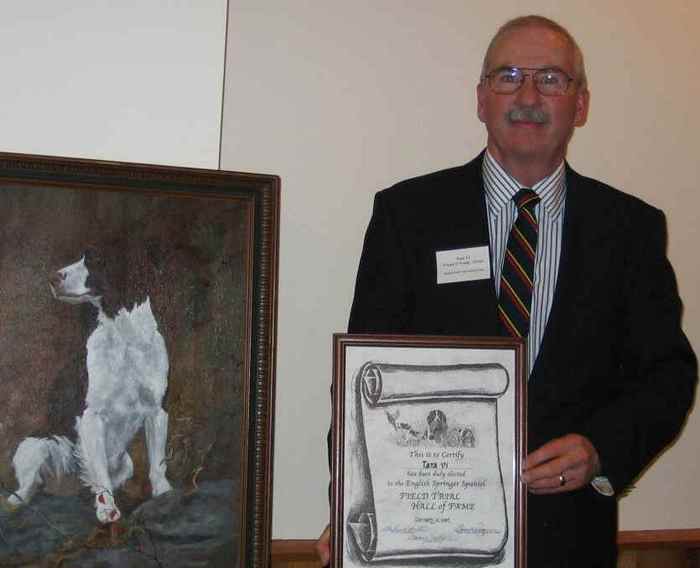 Email: spaniels@nexicom.net Bonnie text 705 872 6303 Frank text 705 760 6424
P.O. Box 221,
495 County Road 21, Millbrook, Ontario, Canada L0A 1G0

The top winning English Springer Spaniel Field
Trial Kennel of all time Canada Established 1970
Website updated Nov 29 @ 7:55 a.m.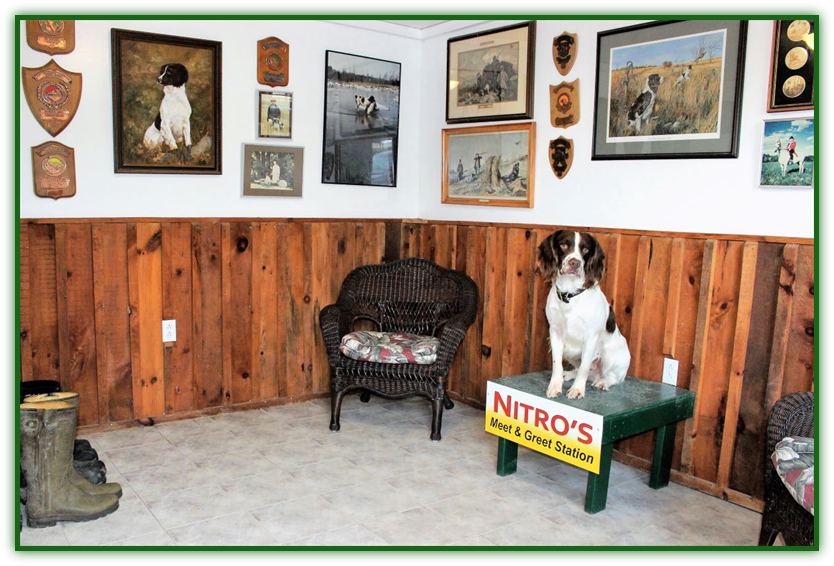 CFC & CAFC Nitro and Chance pups available

Check out the Gundog page for more info!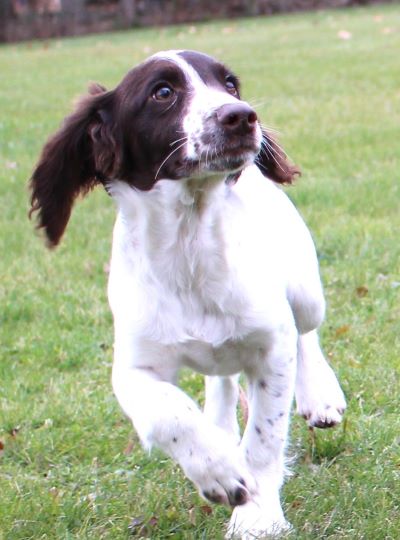 Dwayne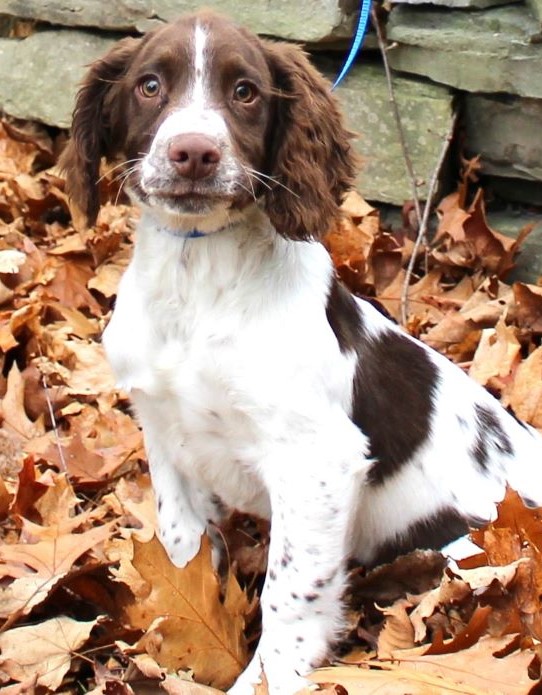 Herbie
(Now reserved
for Alex)