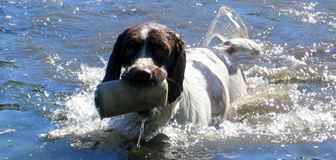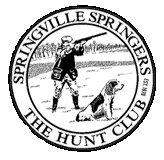 Training Your Springer Spaniel
Over the past forty years, we trained hundreds of spaniels and retrievers for clients (upland and waterwork), however, due to travel, waterfowl and big game hunting throughout North America, we no longer train clients' spaniels as we choose to concentrate on our own competitive spaniels.

Please contact us for our recommendations for obedience and gun dog training. We know many of the top trainers in North America and would be happy to introduce you to the best professional in your area.

Correct introduction to live birds, shotgun noise, retrieving game and obedience is a must if you want your spaniel to fulfill its promise.
Springville
Bella Figlia

owned by
Big Jim McLaughlin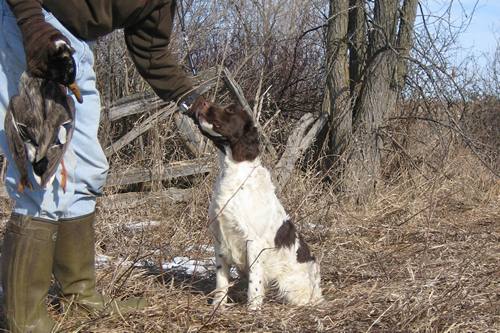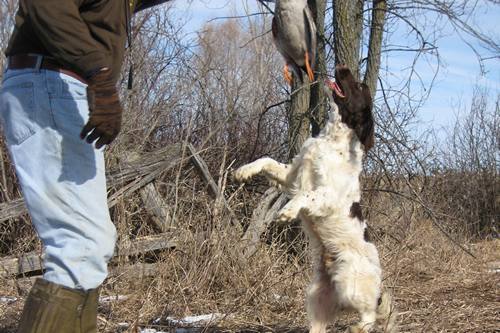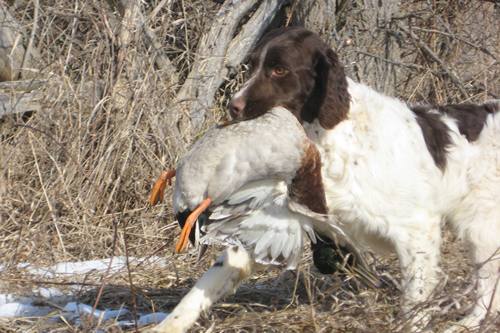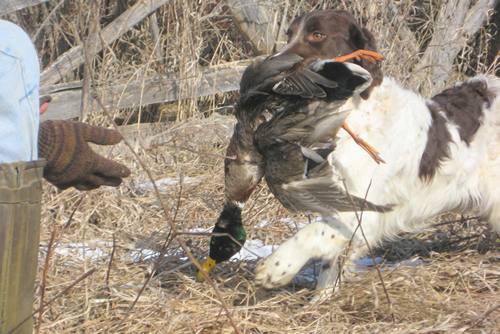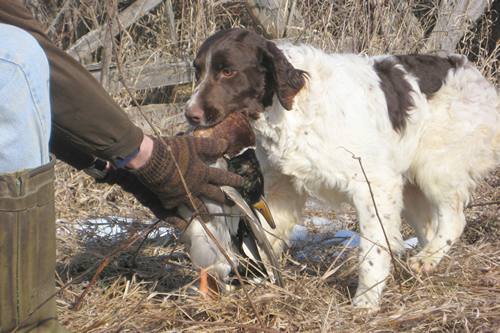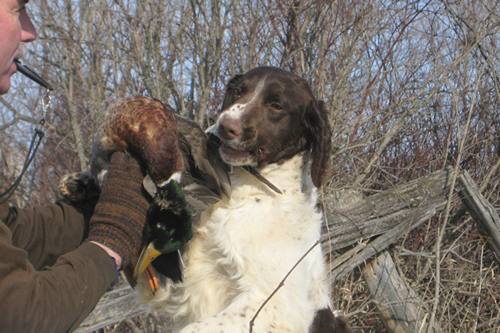 Major's introduction to waterfowl

Our springers out for their daily one mile romp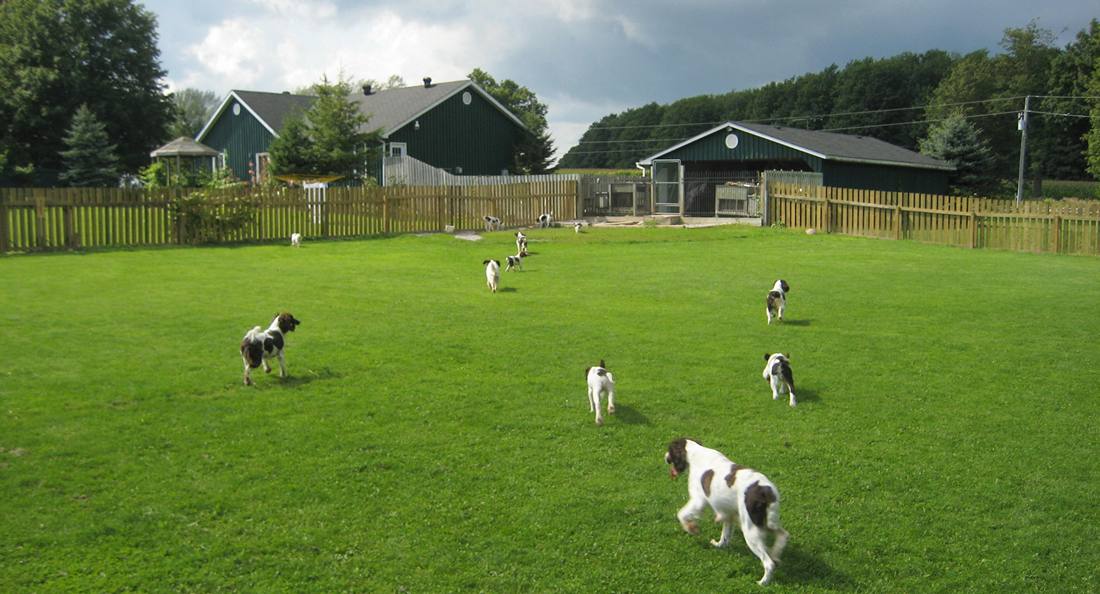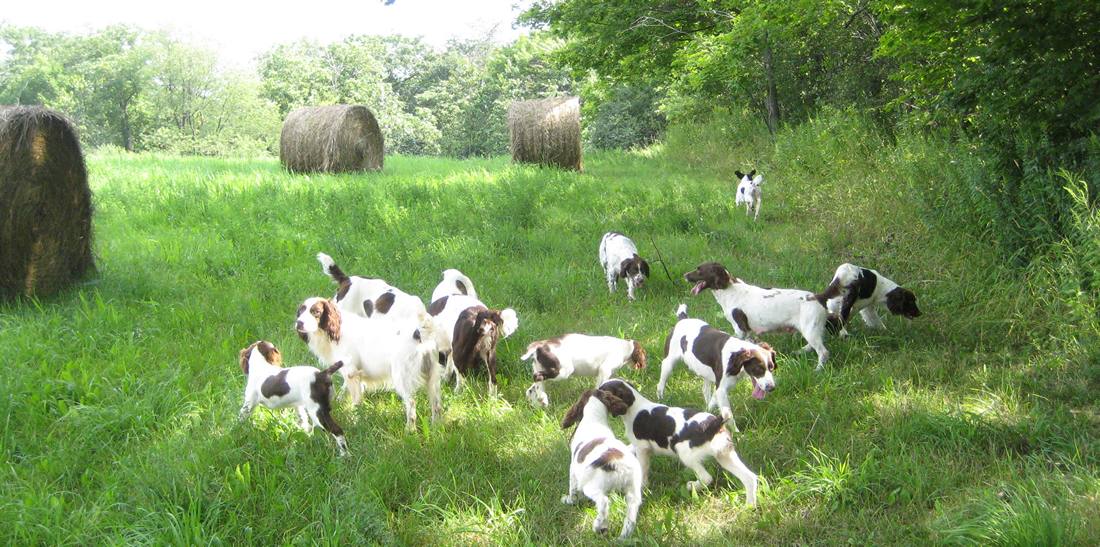 P.O. Box 221,
495 County road 21, Millbrook, Ontario, Canada L0A 1G0 Phone: (705) 932-5577

Your future hunting companion or field trial champion?
• We believe that all puppies are better with obedience and will make much better companion dogs. Puppies and handlers should attend obedience classes.

• We highly recommend 'The Dog Whisperer' http://www.cesarmillaninc.com/ method of training. Ask your local obedience class if they use Cesar Milan's method. We cannot recommend his system more highly! He is the BEST!!!

OBEDIENCE TRAINING FOR YOUR SPRINGER SPANIEL