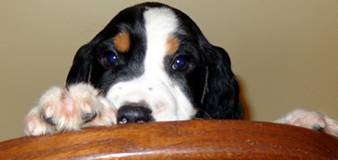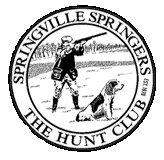 Our Perfect Pup Guarantee
All of our clients want to find their "perfect house pet and companion". There are two guaranteed ways to get your ideal springer spaniel. Either purchase a completely trained and finished springer spaniel, or Frank can assist you with your selection based on the following traits:

Willingness to Please

Disposition to match your lifestyle

Frank will observe and monitor the progress of the litter to allow him to understand their attitude and abilitiy to "match" the correct pup to your family. As you can appreciate, a young family with growing children that camps, canoes and is highly active doesn't necessarily want the same spaniel as a senior who wants a house and exercise companion.

The price of a perfect pup is $2000 (Cdn). A non-refundable deposit of $1000 is required to reserve your special pup. We guarantee* your pup will be exactly what you want.



P.O. Box 221,
495 County Road 21, Millbrook, Ontario, Canada L0A 1G0 Phone: (705) 932-5577
Frank and Bonnie O'Grady

Email: spaniels@springvillespringers.com

*
Guarantee: If you do not believe this spaniel will work for your family (for whatever reason) within 60 days of purchase, return the pup and we will replace it with another hand-picked perfect pup. The pup cannot be spayed or neutered during the 60 day guarantee period.

3 year written health guarantee (for congenital or genetic defects)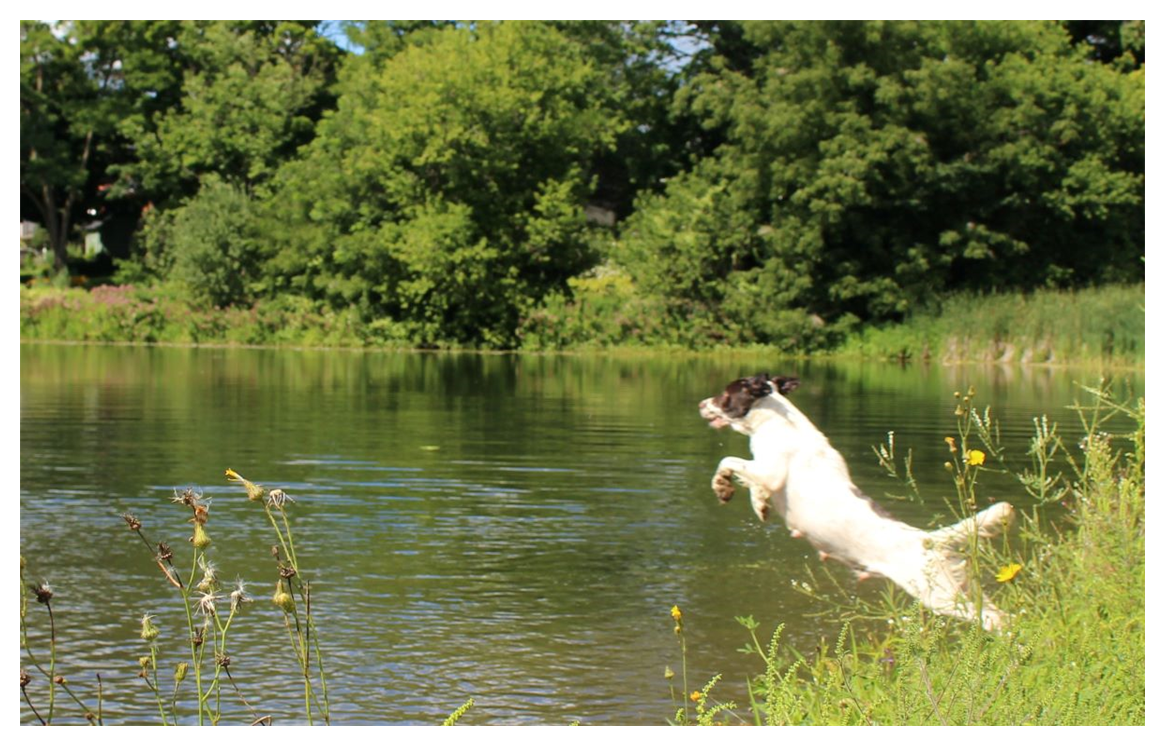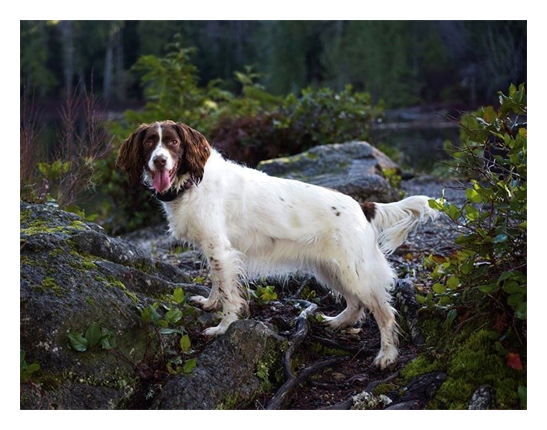 Springville Imperial Brigadoon

Sire: Springville Imperial Bowfire
Dam: Springville Balinafad
Springville Bye Bye Birdie

Sire: Springville Imperial Bowfire
Dam: Narvin's River Queen

For all the clients who love their Bowfire pups we have an exciting line-breeding planned for early 2021 with Brigs and Birdie. Bowfire of course is the sire of both of these spaniels. We will be keeping 2 females out of this litter.