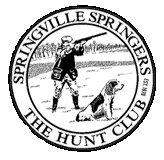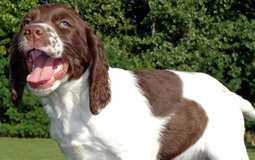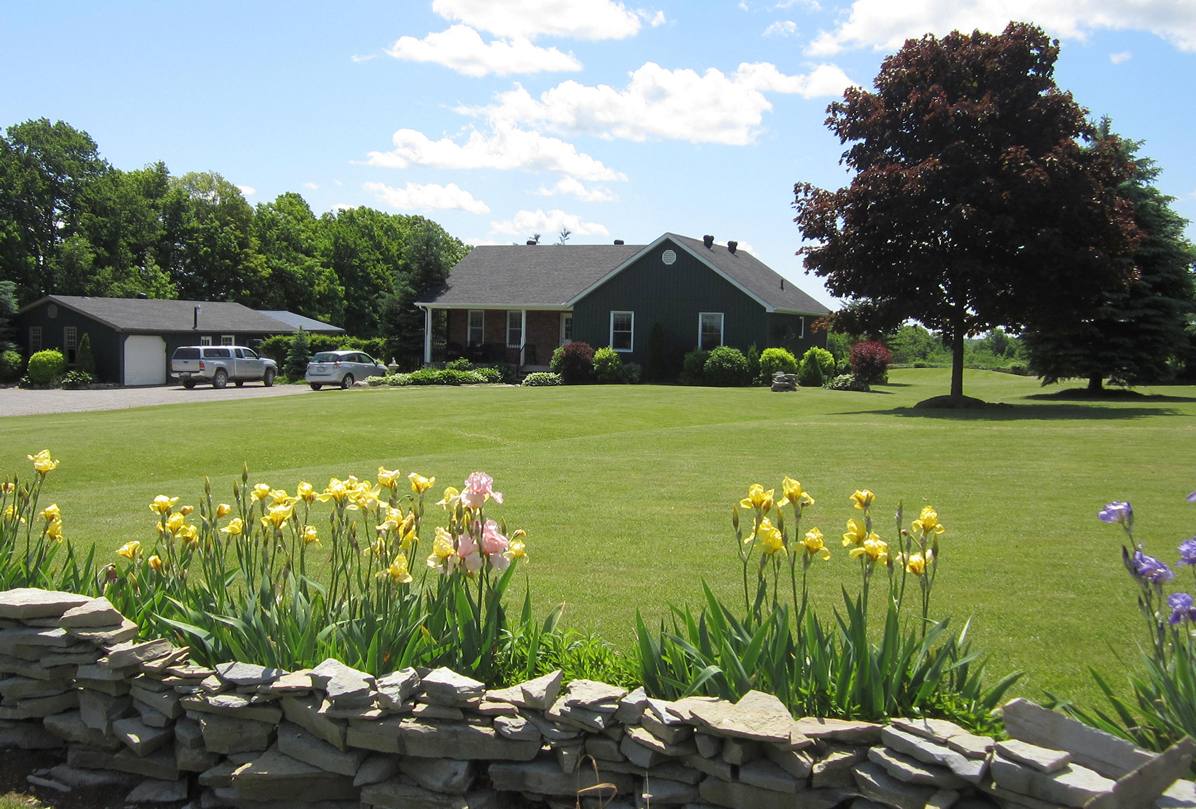 We purchased our first English Springer Spaniel in 1970 as a hunting companion and house pet for our young family. "Katy" was the hi-point Canadian pup, placing 3rd at the Canadian National Field Trial Championships in 1972. We were hooked!!

We are proud of our Record and the special spaniels that helped Springville become the top Canadian Kennel for field bred springers. Over 60% of our clients continue to purchase multiple spaniels over several decades. Many people use our spaniels as companion dogs for hiking, canoeing, hunting, obedience and agility .... we do insist that all are housepets.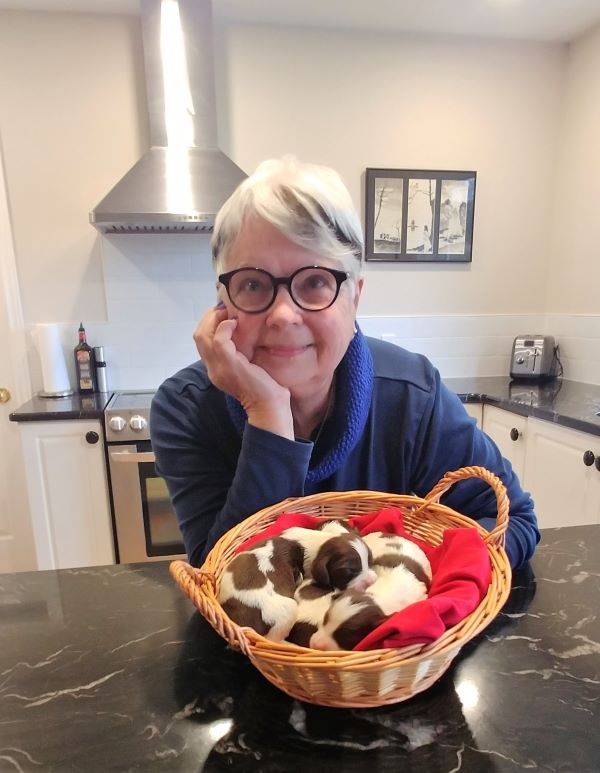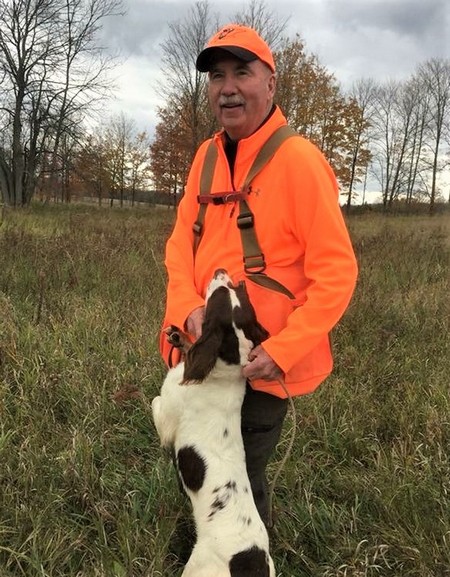 • 9 National Wins and Placements Canada

• 10 Hi-Point Open All Age Canada and USA

• 14 Hi-Point Pups Canada

• 2 Hi-Point North American Pups

• Supplier of working spaniels for Toronto Police and the Canadian Government


1974 & 1976 CNFC,CFC,AFC
TARA VI

In 2005 our double national champion, TARA, was inducted into the Bird Dog Hall of Fame in Grand Junction, Tennessee, USA.

Tara was our first great English Springer Spaniel ( Record Page )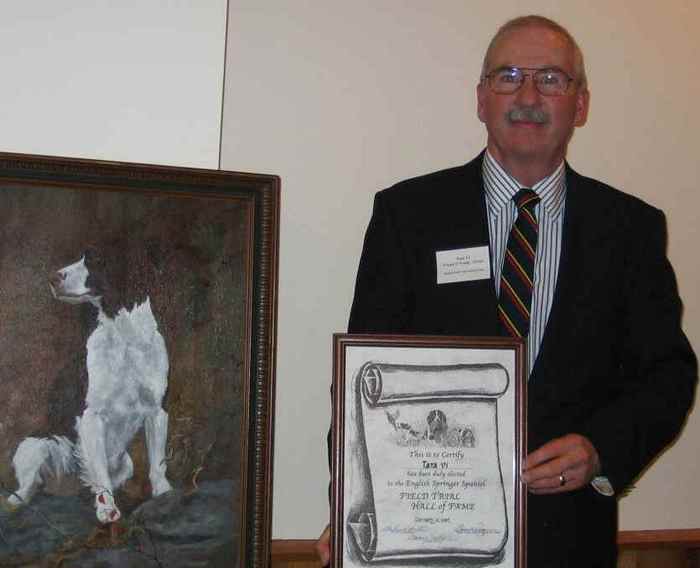 P.O. Box 221,
495 County Road 21, Millbrook, Ontario, Canada L0A 1G0 Phone: (705) 932-5577

The top winning English Springer Spaniel Field
Trial Kennel of all time in Canada
Website updated May 10 @ 12:59 p.m.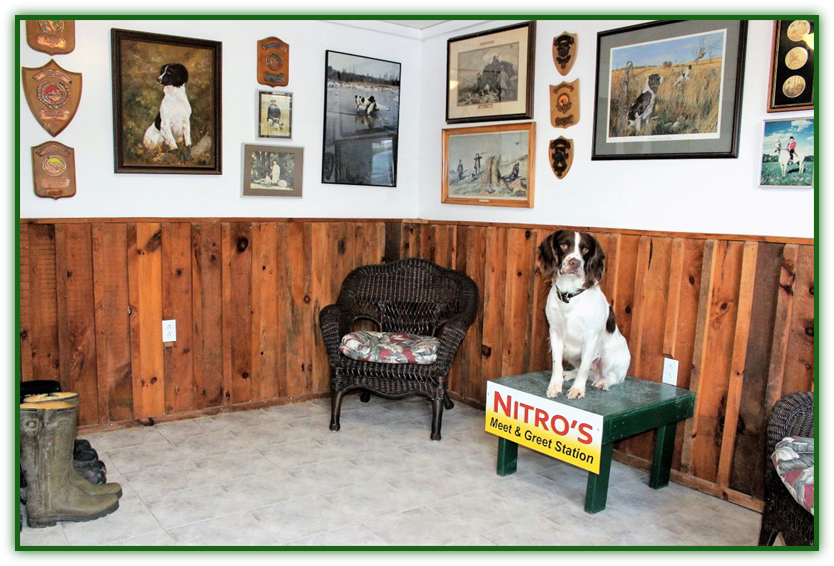 SPRING
Covid Update

With the warmer weather we can be outside when you visit us to see or pick up your pup. You will also be able to meet Nitro. If raining we will be in the office therefore masks and social distancing will be required to protect your family and ours.
"Boomer", a 2020 Lucy/Nitro pup & friends

See Pup and Future pages for upcoming litters